We are crazy enough to be doing our own wiring for the cabin. This was our first weekend at it. Todd (Robert's brother) came out to help too.
Lessons learned this weekend:
– electrical boxes are hard to use.
– Robert is better at the crawl space work than I am (ok, may e that's just what I let him believe so that I spend less time in the crawl space).
– I am better at backing up a trailer than Robert. This is SHOCKING, but true. Thanks dad!
– don't forget the frying pan if you want eggs for breakfast.
– and, a bunch of other stuff.
All in all, a very productive weekend.
The back of the car full of electrical do-dads. This was the first of three trips to the electrical store last week.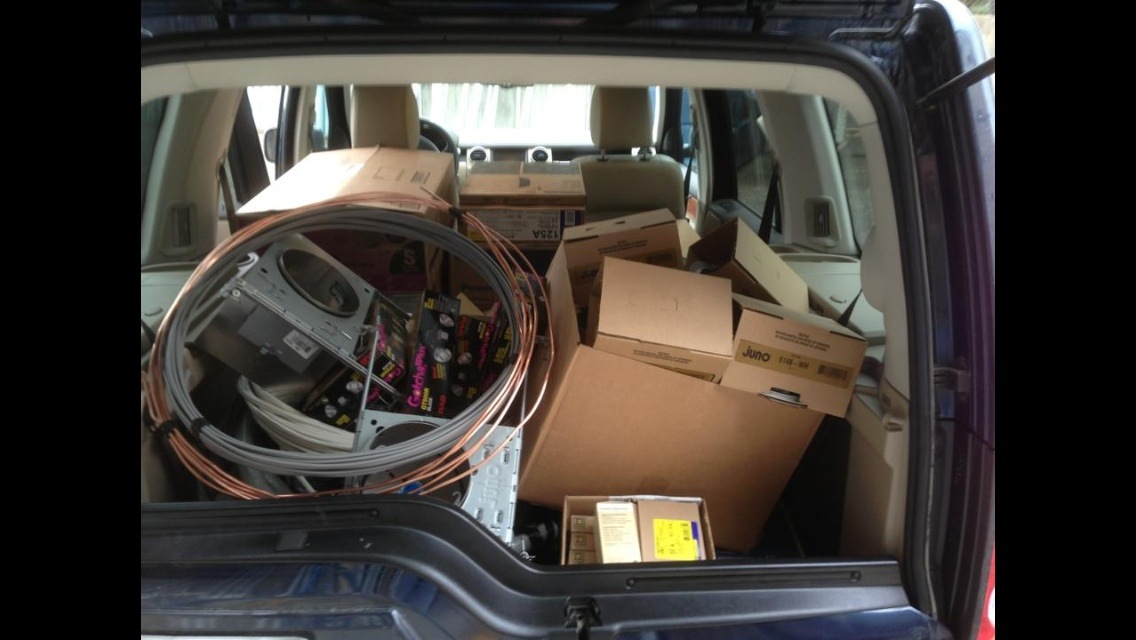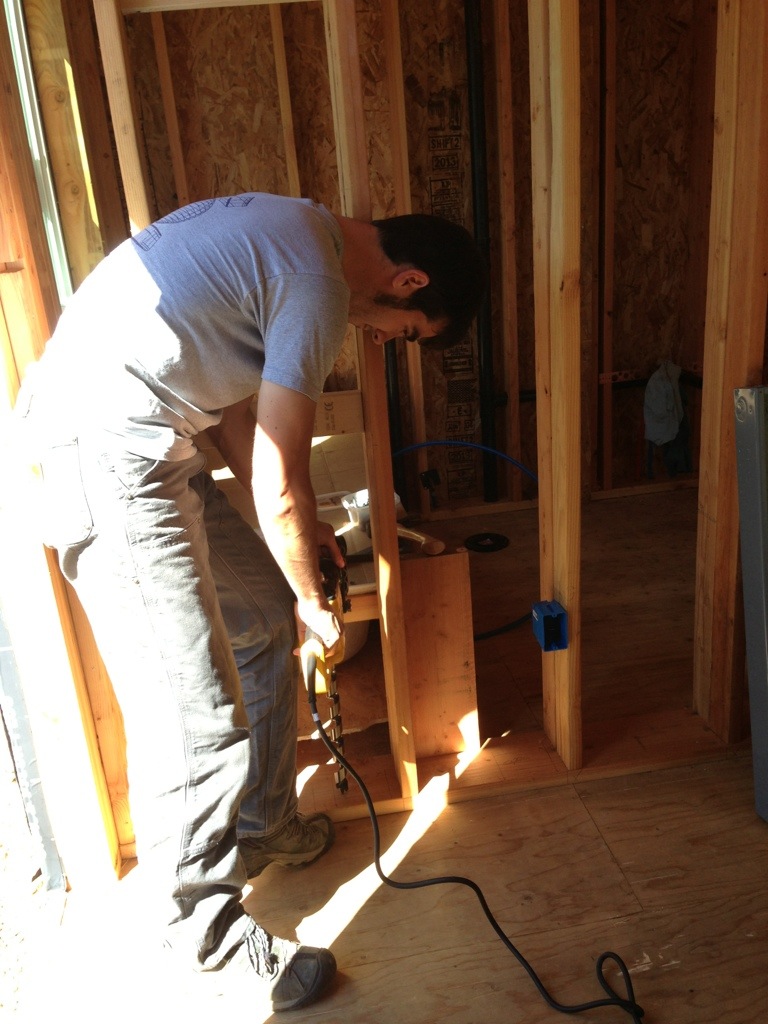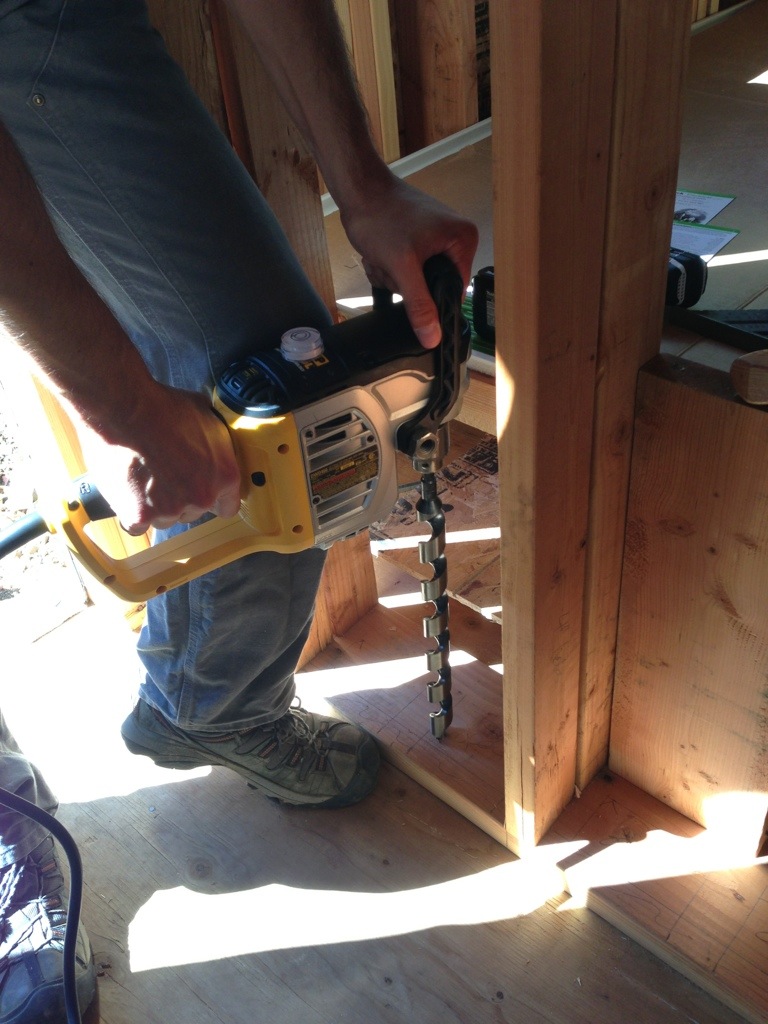 Me handing Robert a beer while he was working hard in the crawl space running wire.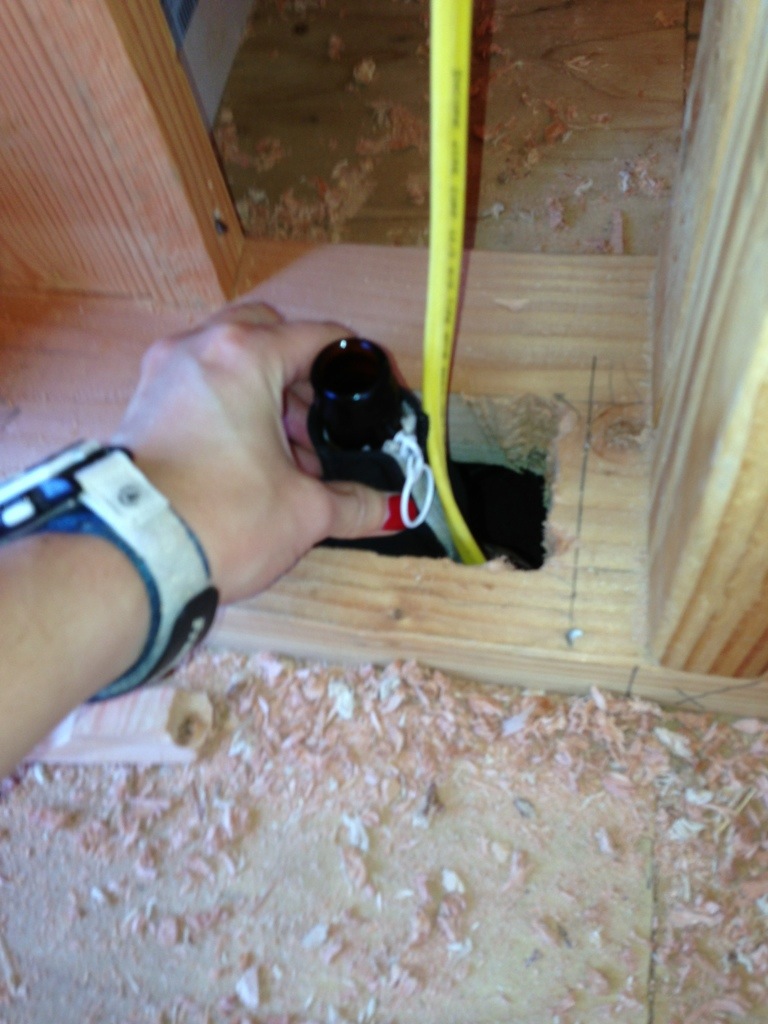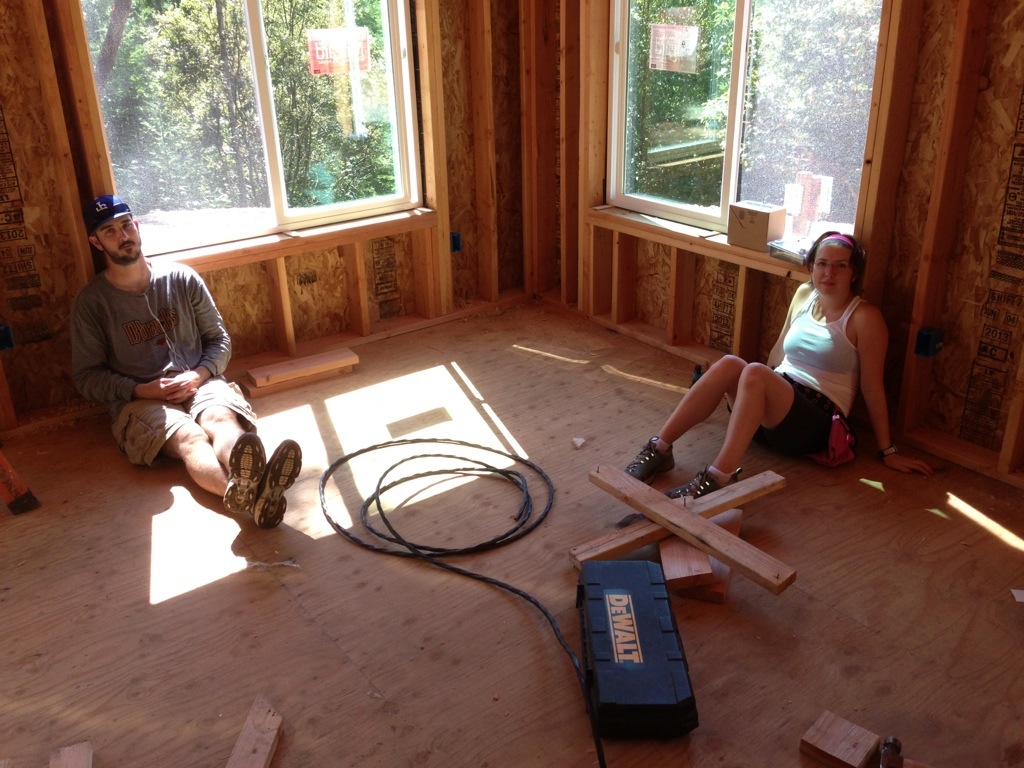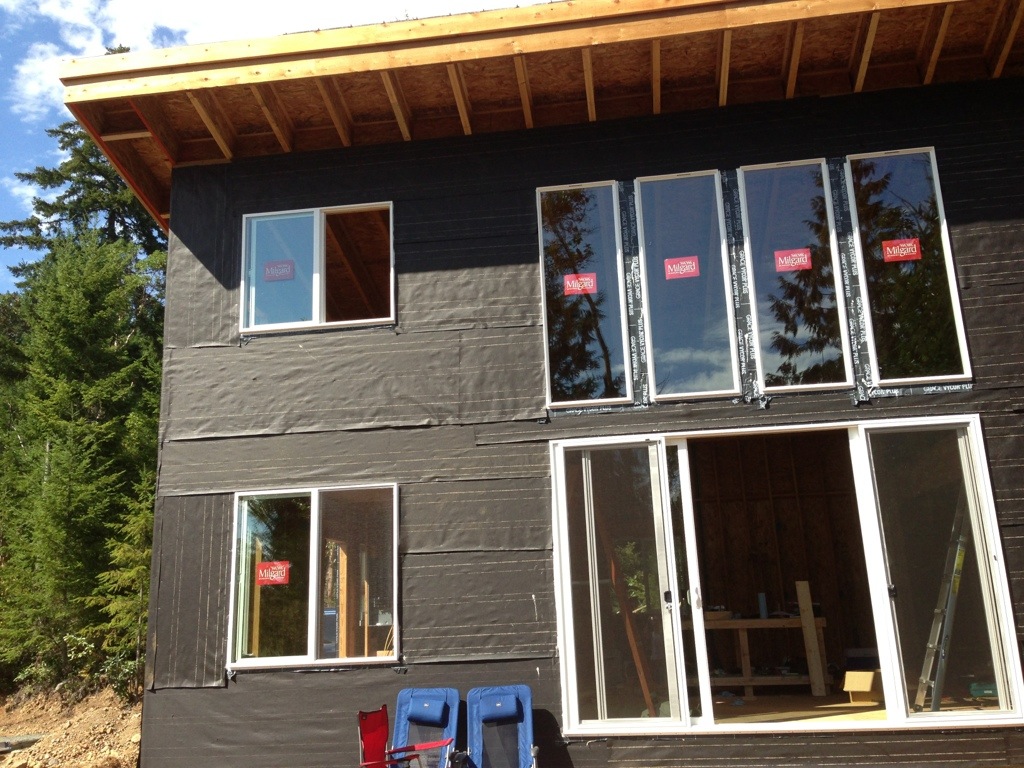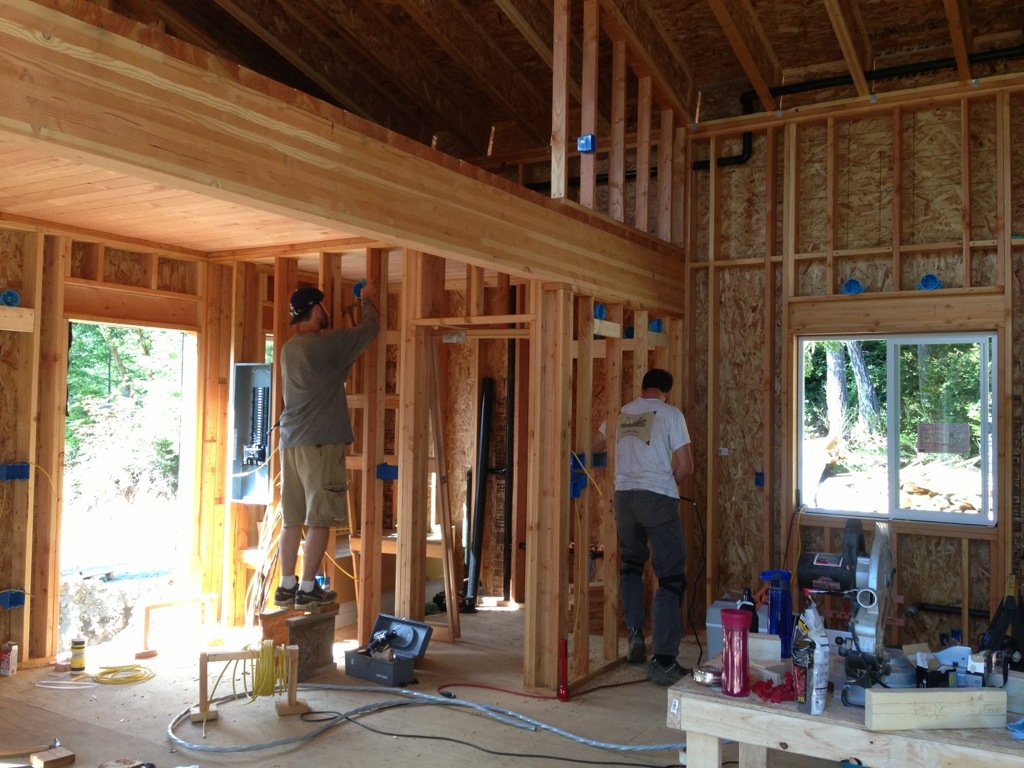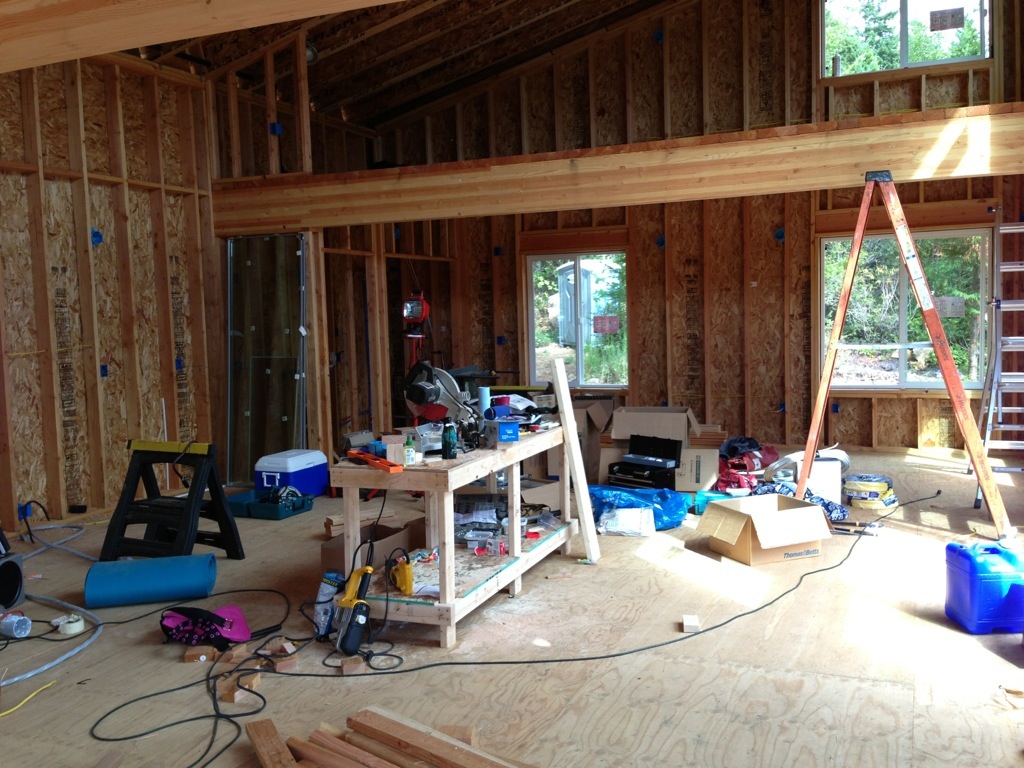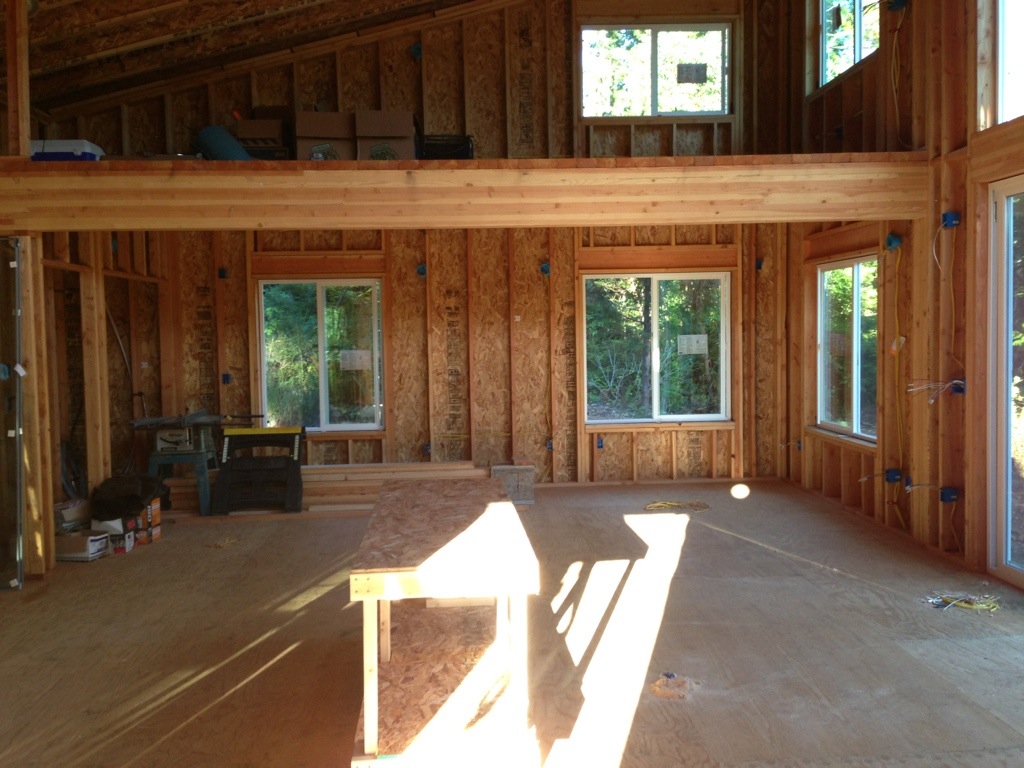 See all those little blue boxes? That's what we put in and wired. Looks small, but it's a big job.